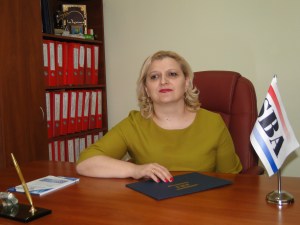 In modern dynamic world, to get proper education is vital decision. Years ego established Georgian education system gave us its negative consequences. We face labor market with unqualified, but specialists with diploma, that in turn increases the level of unemployment and contributes country's macroeconomic instability.
We, an young group of specialists decided to offer to the society some of the most prestigious vocational programmes in the field of Business Administration. Therefore, with taking into consideration the best foreign experience, we created education institution, proper to the modern standards, thereby, we play an important role in community life.  When you study in SBA, you will be able to realize your intellectual abilities, develop the skills and generate values, that gives you a real chance to get a job and create successful career. Our administrative staff, the best studying infrastructure, library, computer and language labs, high level educational programmes  and creative, motivated professors and teachers can guarantee you, that the period they  spent here will serves your professional growth and development.
However, studentship does not means only studying process. We are ready to make these years an unforgettable and the best period of your life. You will have an opportunity to make life various with sport and cultural events, to meet many interesting people, participate in various charitable events and thus help society.
Your involvement in practice period is very important, that gives you an opportunity to show personality and professionalism to your employers. Practitioners and your future employers will be your teachers, your evaluators and in future- your colleagues.
We are glad, that you are interested in our institution. Visit us at any time, talk to our staff and students to make sure in the superiority of this institution.
We are looking forward to meeting you.
Ia Eradze